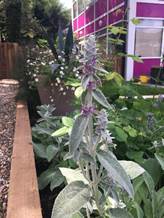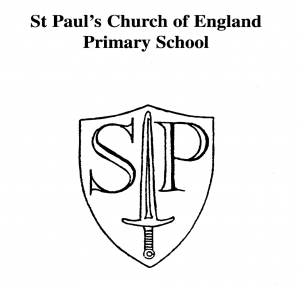 'We are a welcoming community underpinned by a strong inclusive Christian ethos. Each individual is encouraged to work with their whole heart to strive for wisdom, through learning which is broad and enriching. We show compassion for all in God's creation and have the endurance to meet future challenges'
St Paul's C of E Primary School is located very near to St Paul's Church on The Avenue. It is a warm, friendly and welcoming community where everyone is encouraged '…to work with their whole heart…'
We understand that a child's first steps into education are a momentous point in their life and those of their families. We recognise that the relationship between home and school must be a partnership in order to secure the best outcomes. We are committed to sharing that partnership with our church, and to working closely with Father Matthew to ensure that Christianity is thread through the life of our school, which sits alongside the Church of England's Vision for Education which is deeply Christian, with Jesus' promise of 'life in all its fullness' at its heart.
As a Church of England school, we are guided by our Christian vision, which is embedded in inclusion and ensuring that every member of our community feels welcomed and important.  Our values of Wisdom, Compassion and Endurance are key to every decision we make, with the needs of all our children at the centre.
As a one form entry school, we are proud of the fact that we are able to get to know every young person as an individual.  We build on their strengths and offer support and encouragement in aspects of school life where they feel less confident.  We do this by providing high quality teaching and learning in a secure and safe environment.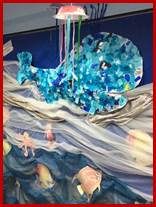 Jonah and the Whale – Seedlings Class – Nursery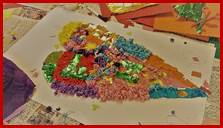 A celebration of God's Love by Chestnut Class – Year 3 – as part of an art project exploring the key elements of The Bible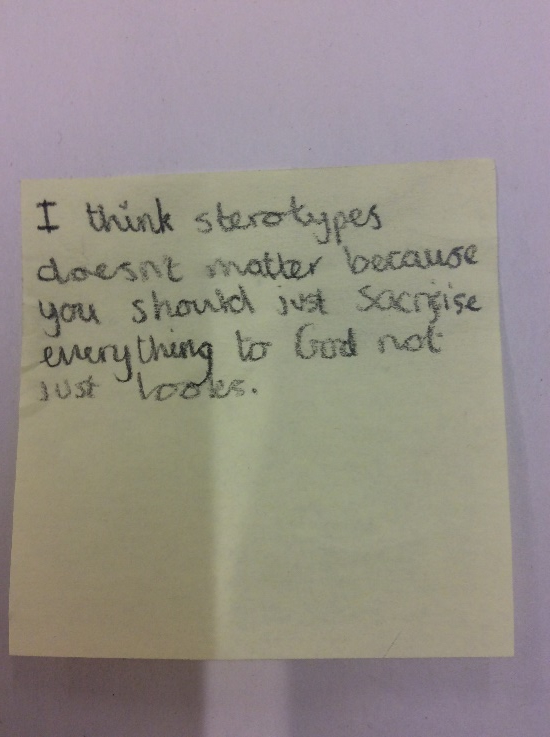 Oak Class – Year 6 – Debating stereotyping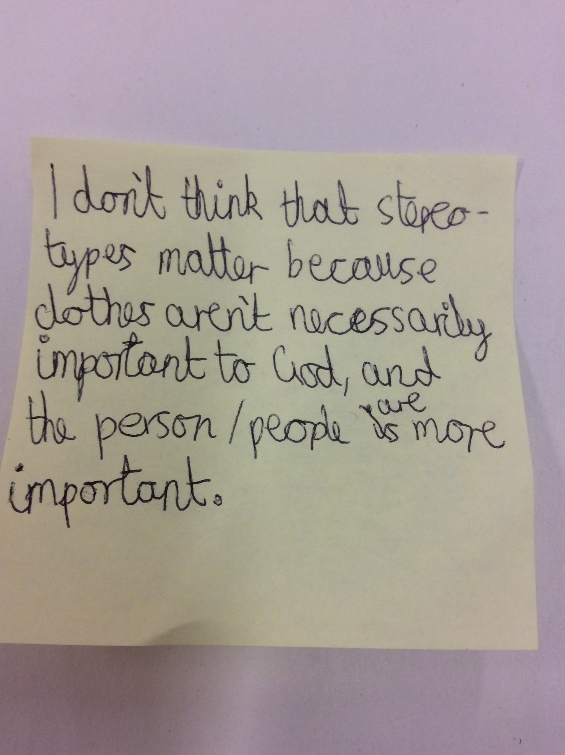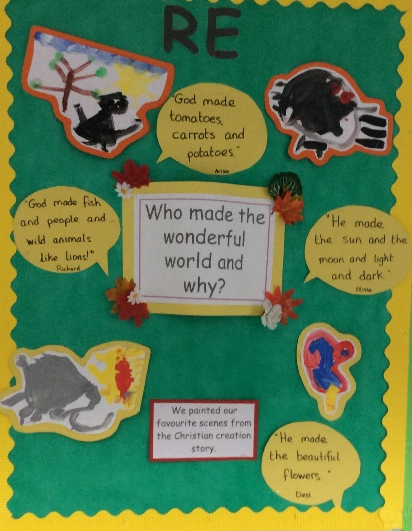 Religious Education in Saplings Class – Reception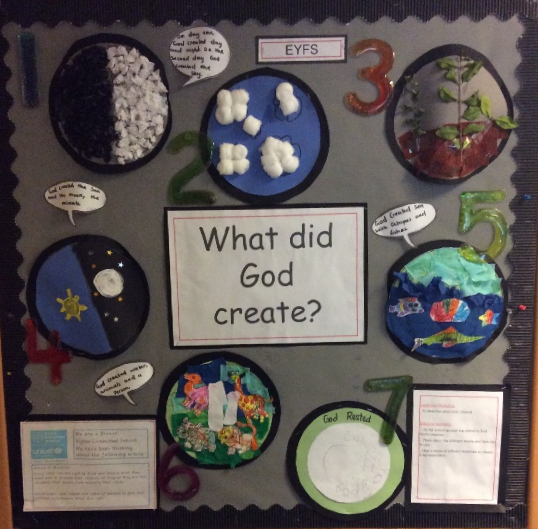 We encourage a love for the natural world and a respect for all in God's Creation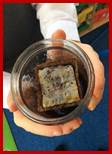 An Olive Tree in our Memorial Garden – A place where we can sit, remember and celebrate the lives of those who have died. This was developed during the Covid-19 pandemic as a restful space to encourage reflection.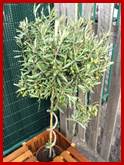 We are passionate about delivering an education to our pupils that is well-rounded, informative, challenging, and, most of all, exciting. We achieve this through a broad and balanced curriculum which allows every pupil to 'shine'.  We want our pupils to leave school prepared for their future – whilst being able to look back with fond memories. Our aim is to develop creative thinkers and independent learners so that every child is motivated to reach their full potential.
We provide our curriculum in a nurturing and kind atmosphere, where children and adults alike are encouraged to appreciate their rights and recognise their responsibilities. We believe strongly that having access to quiet spaces, green spaces and spaces to reflect, encourages a sense of calm and peace; places where exploration of faith, and our connection to it, can thoughtfully be explored. At St Paul's we are proud to share our outside Peaceful Space and Memorial Space alongside a dedicated Prayer Space with one another, safe in the knowledge that whatever our faith, we find understanding and mutual respect.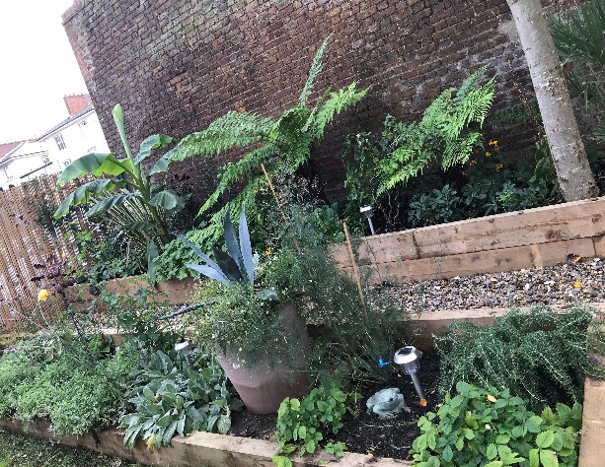 The staff and I are very proud of what we achieve here at St Paul's.  
If you would like to visit our school, please do call our office on 020 8368 4839. We would also encourage you to view our website where you will be able to see the school in action. http://www.stpaulsn11.org.uk/
We look forward to welcoming you into our wonderful school.
Sarah Maltese
Headteacher