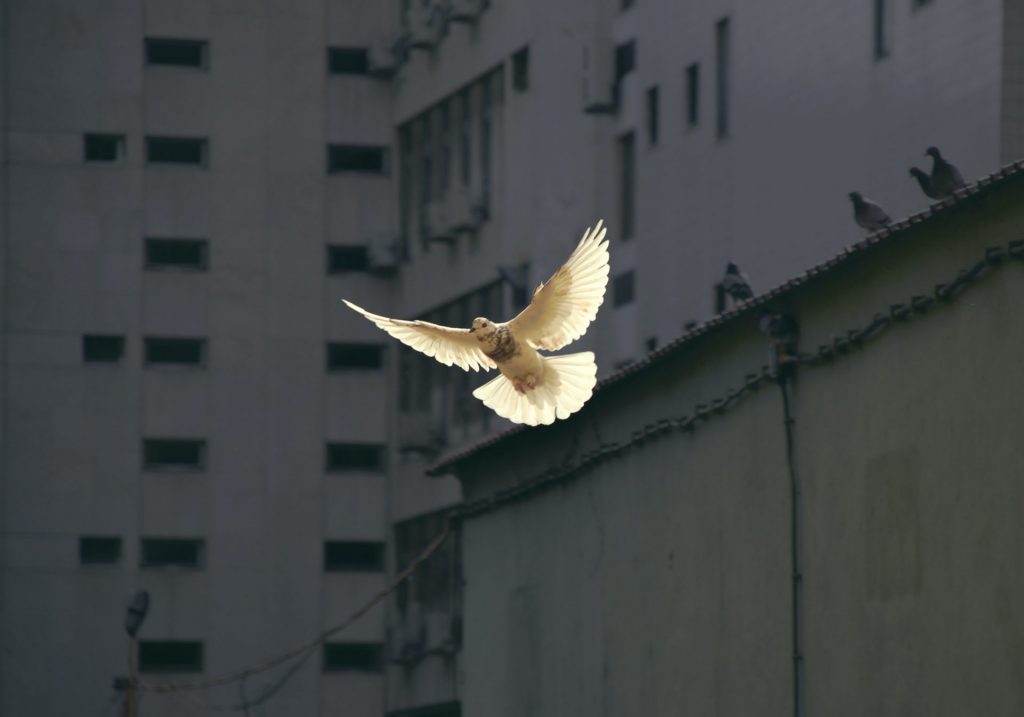 Second Sunday of Advent
Sermon by Reverend Matt Harbage
Sunday 29th Nov 2020
Readings:
Isaiah 40.1-11   2 Peter 3.8-15a   Mark 1.1-8 
May I speak in the name of God: Father, Son and Holy Spirit.  Amen.
In the Old Testament, there are two movements of suffering: Egypt and Babylon.
Egypt was not the Israelite's fault. Jacob's sons went to find food and the family settled in the land, becoming too numerous for the regime's liking and the people were made Pharaoh's slaves and persecuted heavily. The Bible records the eventual liberation through Moses who ushering them in to the promised-land.
Babylon is a very different story. Once settled in the promised-land, the prophets of God, including Jeremiah and Micah warn the people of Judah: if you do not turn from your sins, you will be scattered and taken into exile. If you fail to care for the poor, the oppressed, the widow and the foreigner, then the consequences will be suffering on a scale never before seen.  //
Egypt and Babylon. Suffering due to circumstance, contrasted with suffering brought on ourselves- We've made our beds and now we have to lie in them.
And yet in both, God comes to us in our distress.
I wonder if you've ever worried that you've done something that you think has permanently damaged your relationship with God…
Or done something so bad that you worry that if the truth came out, your friends and your family and your church would disown you? Cross you out of their phonebooks and avoid you from here on out?
That was the worry the people of Israel had when they were forced out of the promised-land and into Babylon. Our Old Testament reading, read by Philip earlier, comes after 70 years of this exile. When chapter 40 of Isaiah was being written this worry of permanent separation from God was alive and well…
Where was God? What had happened to the covenant – the marriage vow between them and God?
The voice of Isaiah rings out:
"Comfort, O comfort my people," says your God.
– And with those words of comfort, lives begin to be transformed. God addresses the people as 'my people' and thus they are told the relationship is still intact.
Do we need to hear those words spoken over us today?
Comfort, O comfort my people, says your God.
See, the Lord God comes with might,
He will feed his flock like a shepherd; he will gather the lambs in his arms, and carry them in his bosom,
Throughout the exile in Babylon, God did not forget his people. He demonstrates there is nowhere we can go that is outside His loving reach – and we are going to see just how far God is prepared to go in a moment.
In declaring God's forgiveness and love to the Israelites, the prophet Isaiah helps them begin a process of restoration. Restoring a fractured relationship always takes time, whether with God or one another.
Perhaps 'restoration' isn't quite the right word though. For those of us who have know a broken relationship with a friend or family member, if both parties wish to be reconciled, what emerges is not the relationship restored as we once knew it but something else. Something initially more fragile, but perhaps more real emerges.
It turns out the restored relationship between God and the Israelites was too fragile, and broke down once again. The people remained in the land, rebuilt the Temple, but the prophetic voices were ignored, and even they went silent while 400 years came and went. \\
By the time we get to John the Baptist and the beginning of Mark's Gospel, the landscape has changed. Kingdoms have come and gone and Judah is occupied, this time by the Roman Empire, and a religious elite, the Sadducees, and the pious Pharisees vie to control the people's link with God.
Into the political turmoil comes the Baptist's cry, picking up the very same words of Isaiah:

'See, I am sending my messenger ahead of you,
   who will prepare your way;
the voice of one crying out in the wilderness:
   "Prepare the way of the Lord,
   make his paths straight" ',
A prophet's voice is once again heard in the land! It was needed in Jesus' day and it is needed today. Humanity is in constant need for prophets to help guide us: We lose our way, becoming more interested in maintaining our comfort than risking our wellbeing for the sake of others but God's offer of forgiveness and welcome are always at hand.
Mark's gospel, in its opening words immediately confronts the mighty political power of the time: the Roman Empire, as it declares in imperial language an 'eu-an-gel-ion' – a proclamation of good news – about not the divine Caesar but the true Son of God, Jesus of Nazareth. Scandalizing the Sadducees and Pharisees, it is this Jesus who is The Messiah, the anointed one who brings true peace and will even give his life for the sake of those bound in the shackles of sin and guilt.
Having been welcomed and forgiven by Jesus, might we like John the Baptist, be prophetic voices, speaking truth to power, and imitating Jesus himself, and guide people back to God? Can we bring comfort to those who are suffering – telling them that God's welcome is at hand?
As you'll know from previous sermons, one prophet of our times whom I admire is Dr Martin Luther King. In his famous, 'I have a dream' speech, which he gave in Washington DC at a civil rights march, he too quoted those words from Isaiah.  Such prophetic heroes though do not act alone, and it was through the everyday acts of ordinary, individual people that progress was made and freedoms won.
So this Advent, may we find ways of declaring that God is on the move, and the unstoppable kingdom of love, peace and justice is on its way:
"Prepare the way of the Lord, make straight his paths" ' !
AMEN