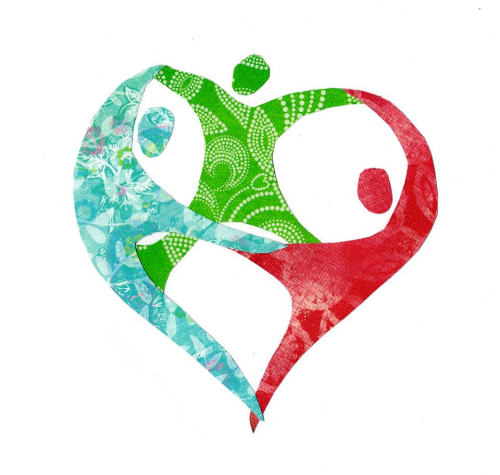 Sermon by Reverend Matt Harbage
Readings:
May the words of my mouth, and the thoughts of all our hearts, be acceptable in your sight, O Lord our Strength and Redeemer. Amen.
When it comes to the Holy Trinity, it can be somewhat of a puzzle. As Christians we speak of God being One: "There is one God", and yet we claim too that God is three persons: Father, Son, and Holy Spirit. This morning I want to offer a few reflections that I hope will help open up some of the wonderful truths about the Trinity.
Perhaps the first place to start exploring, is deciding which member of the Trinity we ought to pray to.
Jesus in the Gospels invites us to pray to him, and in that famous passage, we are told that if we ask him for anything in faith, he will do it (John 14.14). And indeed, in many ways praying to Jesus comes most naturally because we have a wonderfully clear sense of his life in the Gospels and we can relate to him – especially as we read about all those who cried out to him and were rescued, received healing and were forgiven. He is our Saviour.
Jesus though, when his disciples asked him, "Lord, how should we pray?" begins his prayer with "Our Father, who art in heaven…" Therefore Jesus himself also encourages us to pray directly to God the Father as well. We don't need to be afraid.
Finally, and you might have seen this coming, along with addressing our prayers to the Father or the Son, there is a great tradition of praying to the Holy Spirit also. When we celebrated Pentecost last Sunday, we called upon the Holy Spirit to come down upon us in a fresh way. And when someone is ordained the Holy Spirit is invoked and invited to descend upon them, to give them the needful gifts of grace.
Next month in the Diocese of London I know two people who will be ordained as Deacons. This usually happens a year before they are made Priests. One of them is Seb Cummings who is going to be leading Oakleigh Community Church which is one of our neighbouring churches, and I encourage you to pray for him and all those being ordained on the 2nd of July.
So going back to my earlier question, "who should we pray to: Father, Son or Holy Spirit?" The simple answer is: we can pray to any of them. For some people, relating to God as 'Father' is not without its problems, particularly if we have a difficult relationship with our own father. Sometimes it's easier to relate to Jesus, knowing that he understands what being a human being is like, in all its mess. For others still, perhaps those who have a more mystical relationship with God and enjoys mystery and the wonder of nature, they might relate more to the life-giving Spirit. It's a wonderful gift that we have so many different ways to relate to our God.
…
In the week ahead, I want to suggest you try something new in your prayers. If you normally pray focusing on God the Father, try praying to Jesus instead. If you normally pray to Jesus, try praying directly to the Father or to the Holy Spirit.
Sometimes we can get stuck in a rut when it comes to our life of prayer. Approaching prayer through a different person of the Godhead might be a way to freshen that prayer life.
In Confirmation Classes, when we get on to the topic of the Trinity I usually get asked:
"Have we got One God or Three?"
This is not just a question for those who are young in the faith, but for all of us. How can God be One and Three at the same time? It is a great mystery; that is to say, you can keep exploring the Trinity, and you will keep discovering more.
The truth that God is One, comes from our Jewish roots. Jesus was a Jew and he affirmed the validity of the Hebrew Scriptures (which we now call the Old Testament).
The Jewish people (then and now) understand God as One. The great Shema in Deuteronomy starts: "Hear, O Israel: The LORD our God, the LORD is One."
And thus Christians accept that God is One unified whole. However, as we've seen there are several persons working together: Jesus is FULLY God, made flesh – "God from God, Light from Light" (as we say in the Creed), and along with him we are gifted the Holy Spirit –
Thus God is three distinct persons and yet still One. A picture might help here: You may have seen in the weekly parish email, an image of what looks like a heart made up of three persons dancing together.  Similarly, Rublev, in his famous icon, shows three angelic figures sitting around a single table. Another metaphor pictures water as ice, liquid and steam.
These images portray the Trinity as a dynamic dance of loving relationship, a loving relationship between Father, Son and Holy Spirit. I find it incredible to think that since before the dawn of time, for eternity, God was not there on God's own, waiting for someone or something to relate to. God has always existed in loving relationship with God's self, between Father, Son and Holy Spirit.
And now, through Jesus, God invites us to be part of that wonderful dynamic relationship.
Perhaps that can be a lens for us to understand our faith as a whole: God is all about relationships. He wants us to have good, healthy, loving relationships with one another. He wants to invite us to share in their relationship between Father, Son and Holy Spirit for eternity in heaven.
Therefore, our faith is about making a daily, and moment by moment choice: Do we stand for love, and collaborate with God? Or do we stand apart?
As just one small example, I have been really enjoying the new Friday morning church playgroup which Claire's sister Lucy, Aleasha and Abi have established. At the end of the session this week 40 of us sung "He's Got the Whole World in his Hands". There was something of God at work, as we sung about God's love for everyone, united in action and voice.
AS we seek to join in God's holy dance, and share in community,
my prayer for myself, and for you is not more friendships, but deeper ones.
I invite you to pray to the Holy Spirit, who is already at work within you, and ask for more truth in your relationships. Pray too for your relationship with the Trinity: That your eyes would be open to God's calling to collaborate.
In short: Let's pray that we might join in the dance of the Trinity of love ever more, day by day. May we accept God's calling to the eternal dance of love.
Amen.